Atom DAC+
DACs
---
$109
In Stock
Covered by our 2-year transferable warranty
ATOM, STACKED
Atom DAC+ is built to pair with the enormously popular JDS Labs Atom Amp, now with even higher performance, both USB and TOSLINK inputs, and our latest upgradeable XMOS based firmware with UAC2 support and UAC1 fallback*. Atom DAC+'s subtle light ring glows when in use, automatically powers down during inactivity, and wakes up instantly and silently. A dedicated transformer ensures mains isolation. Stack Atom DAC+ with your Atom Amp and enjoy!
Gallery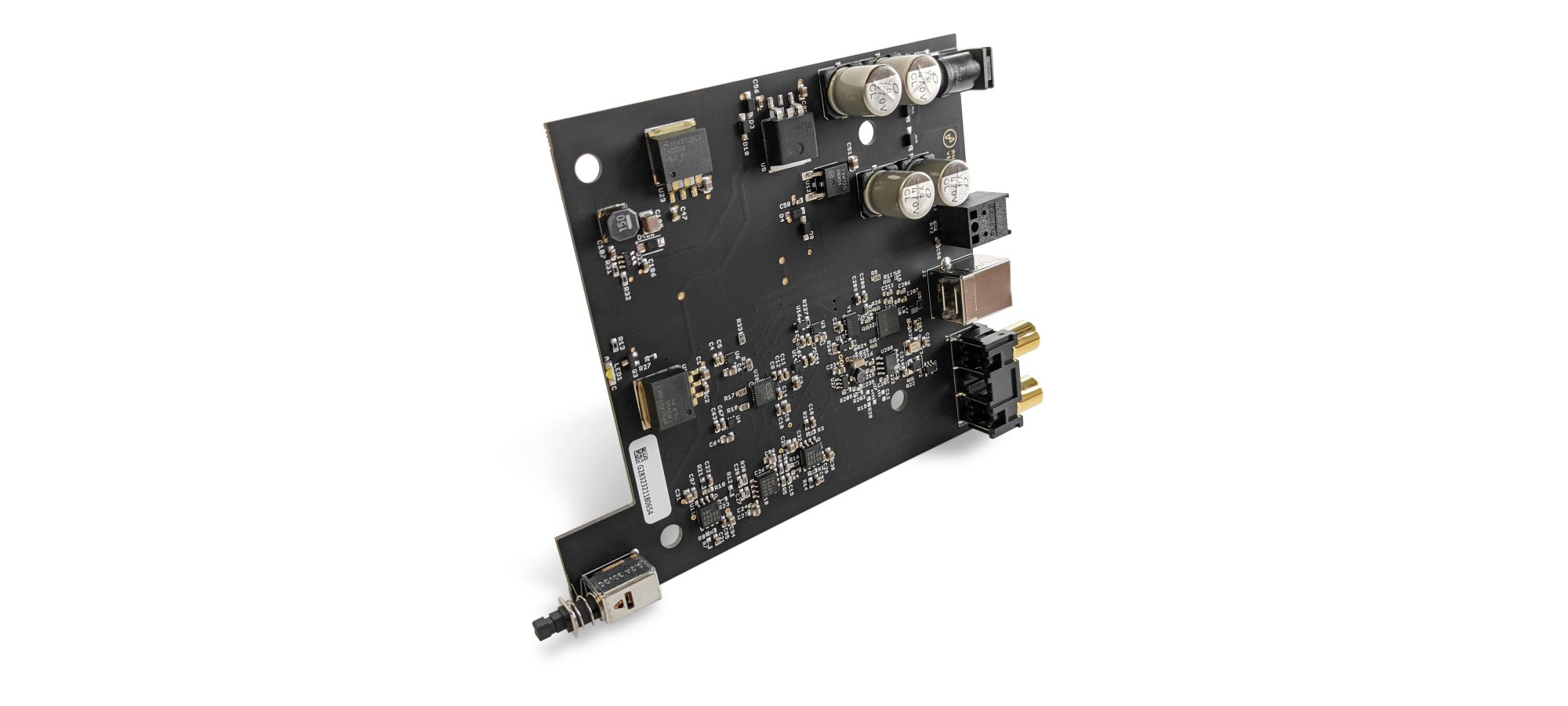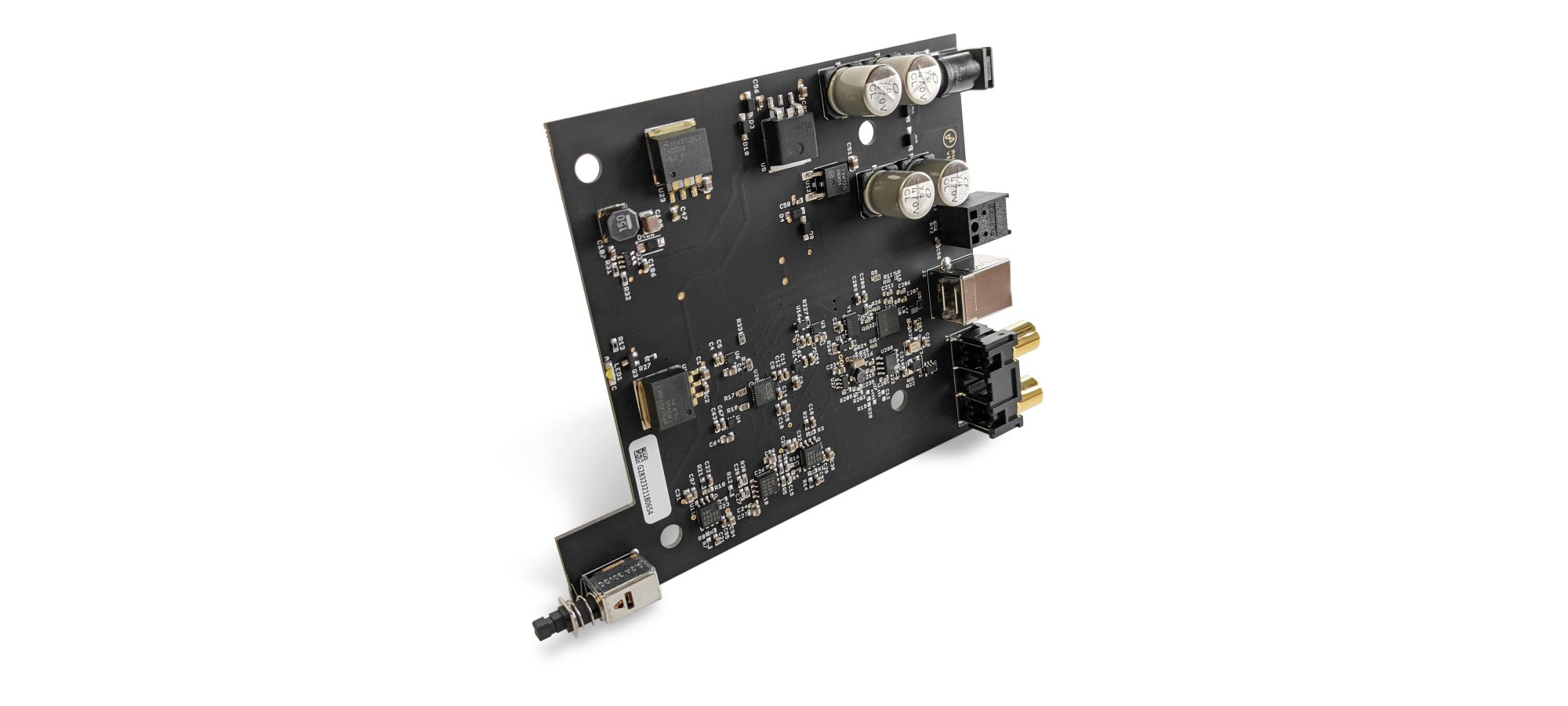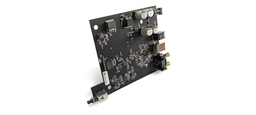 Features

MEMS OSCILLATOR
Atom DAC+ is clocked by 45/49MHz MEMS oscillators with ±25ppm frequency stability, delivering minimal jitter.

UPGRADEABLE FIRMWARE
Atom DAC+'s XMOS based firmware configures and manages all functionality, with DFU support for future updates.

UAC2 AND UAC1
Atom DAC+ supports up to 32/384kHz PCM over a custom XMOS XU208 based UAC2 engine. While we claim no measurable superiority of high sampling rates, UAC2 and ASIO support satisfy your pursuit of bitperfect listening. UAC1 mode is activated when using a UAC1 Fallback Cable.

EXTERNALLY POWERED
Atom DAC+ is powered by a perfected supply network, with an external AC transformer and 10 regulators that ensure consistent rail voltage and super low ripple.

AUTOMATIC STANDBY
Atom DAC+ automatically enters standby after 15 minutes of inactivity, powering down its light ring and D/A circuitry, and audio wakes up silently and instantly.

DIFFERENTIAL SUMMING I/V OUTPUT
Differential output of an ES9018K2M DAC is paired with our unique, DC coupled, precision tuned I/V converter with three stages per channel, or six NJM opamps in total.
Specifications
DAC Performance
Frequency Response, 20Hz-20kHz

+/- 0.12dB

SINAD @ 1kHz, 20-22.4kHz

112 dB

THD+N, 20Hz-20kHz

< 0.0004%

SNR, 20Hz-20kHz

> 117 dB

IMD CCIF, 19/20 kHz -6 dBFS

-111 dB

Noise, A-Weighted

-109 dBu

Dynamic Range, AES17, A-Weighted

> 120 dB

Linearity Error -90 dBFS

-0.01 dB

Crosstalk, 1kHz, 100k Input

-104 dB

USB Jitter Components @ 12kHz

-131 dB

Maximum DAC Line-Output, 100K

2 VRMS

PCB Stackup

4 Layers
Dimensions
Case Dimensions

5.0 x 5.3 x 1.4 in

Weight

8 oz
Data Support
Audio Formats (USB)

16/44.1kHz thru 32/384kHz PCM, DSD64-DSD128 1.

Audio Formats (TOSLINK)

16/44.1k thru 24/192k PCM

USB Interface

UAC2 with UAC1 Fallback*

USB Driver OS Support

Windows 7/8/10, macOS, Linux, Android, iOS
Connectivity
Digital Inputs

USB and TOSLINK

Line Output

RCA
1. DSD is supported via DoP using latest firmware v1.8.9.
Packaged Items
Atom DAC+
15VAC Power Adapter
3ft USB Type A to Type B Cable w/Ferrite
Rocker Power Switch