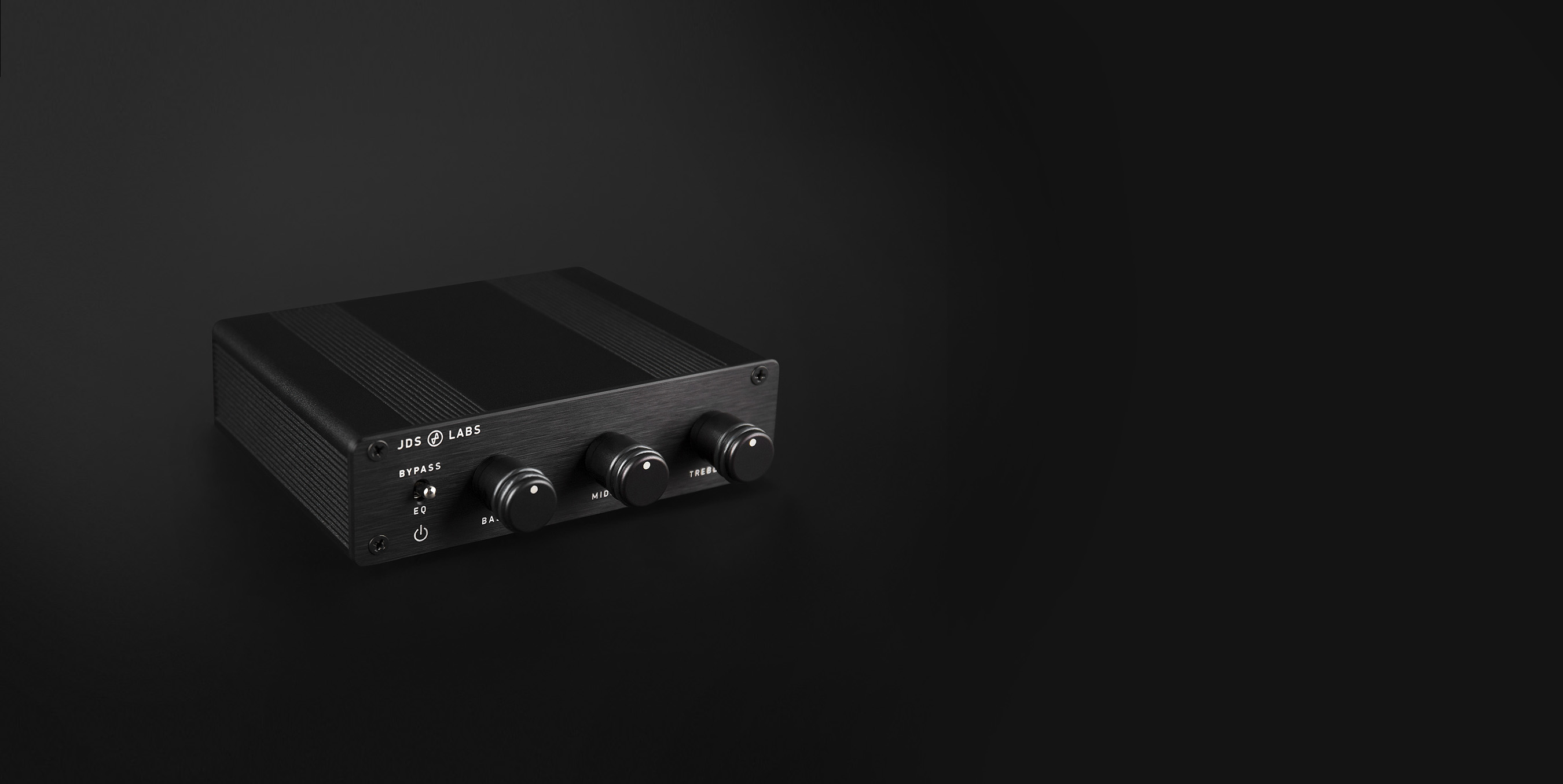 Preamps
Subjective3
---
$99
In Stock
Covered by our 2-year transferable warranty
COLOR YOUR LISTENING
We're all about making listening more enjoyable. Transparent amplifiers and DACs bring perfection, but maybe you itch to tweak your sound. Subjective3 is a fun three-band equalizer, enabling you to customize bass, mids, and highs. Or, switch to Bypass mode to let the sound flow through unaltered. A must for any desktop audio enthusiast.
"
"It's amazing what just small amounts of adjustment make. Squeaky clean are the words that come to mind."
"
"Thanks and great work on the eq! I will probably end up buying another for home, as I use my first one at work."
Gallery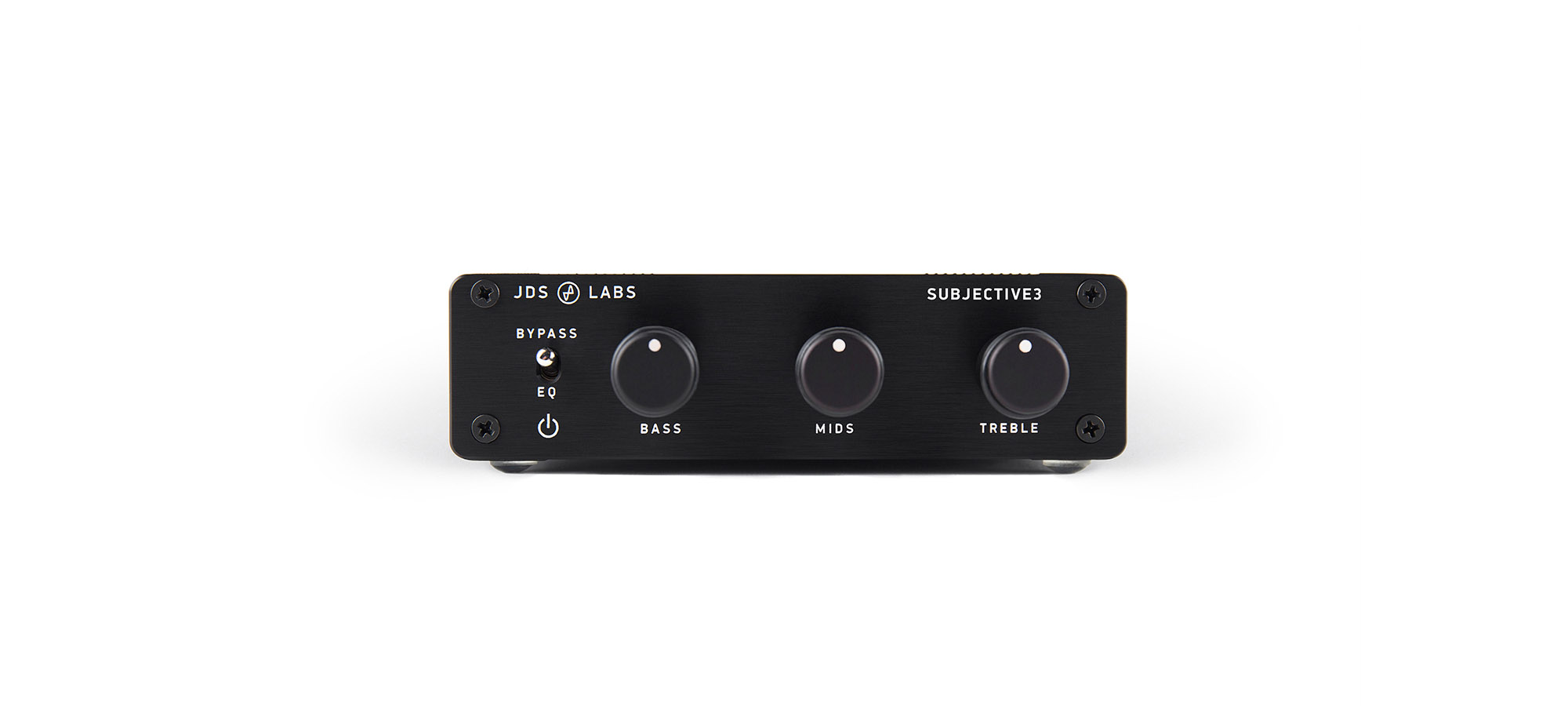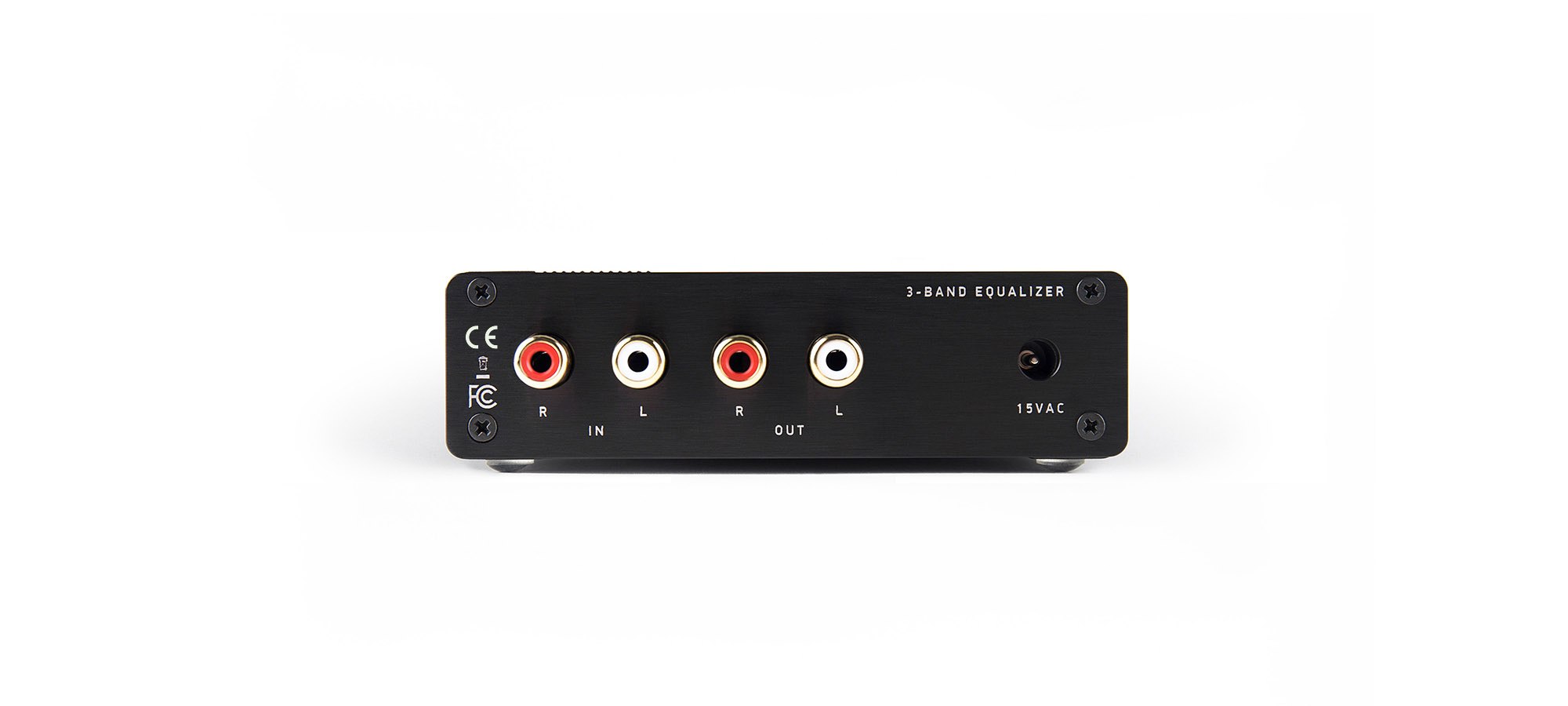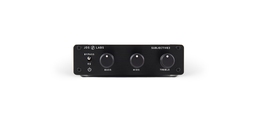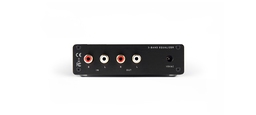 Features

100% ANALOG
While you can probably find a software equalizer for your favorite music app, the Subjective3 equalizer is fully analog in nature, so it works with every app.

3-BANDS
The Subjective3 Equalizer has a wide adjustment range of +/-15dB for bass, mids, and treble. The point of an EQ is to tune your listening experience. Subjective3 adds color while achieving low THD+N with its knobs in their neutral positions.

BYPASS MODE
A muting relay eliminates turn on/off transients, and when the EQ is switched off, the original audio signal passes directly to its RCA output jacks.

Specifications
Performance
THD+N, 20-20kHz

0.0022%

Noise (A-Weighted)

-104 dBV

IMD CCIF 19/20 kHz -6.03 dBFS

0.001%

IMD SMPTE -6.03 dBFS

0.0009%

Input Sensitivity

>2VRMS

Crosstalk (1kHz)

-69 dB

Bass Adj. Range

±16.5 dB

Mids Adj. Range

±14.9 dB

Treble Adj. Range

±15.2 dB
Dimensions
Case Dimensions (mm)

108.50 x 80.00 x 29.50

Case Dimensions (in)

4.27 x 3.15 x 1.16

Weight

12 oz
Connectivity
Inputs

RCA

Output

RCA 1.

Power

15VAC
1. You may use Subjective3 between any separate amplifier and DAC, for example, Atom DAC+ → Subjective3 → Atom Amp+. It is not possible to connect an equalizer to a combined amp+DAC such as Element III (also note Element III features parametric bass/treble equalization).
Packaged Items
Subjective3 Equalizer v1.40
14VAC or 15VAC Power Adapter
Related Products