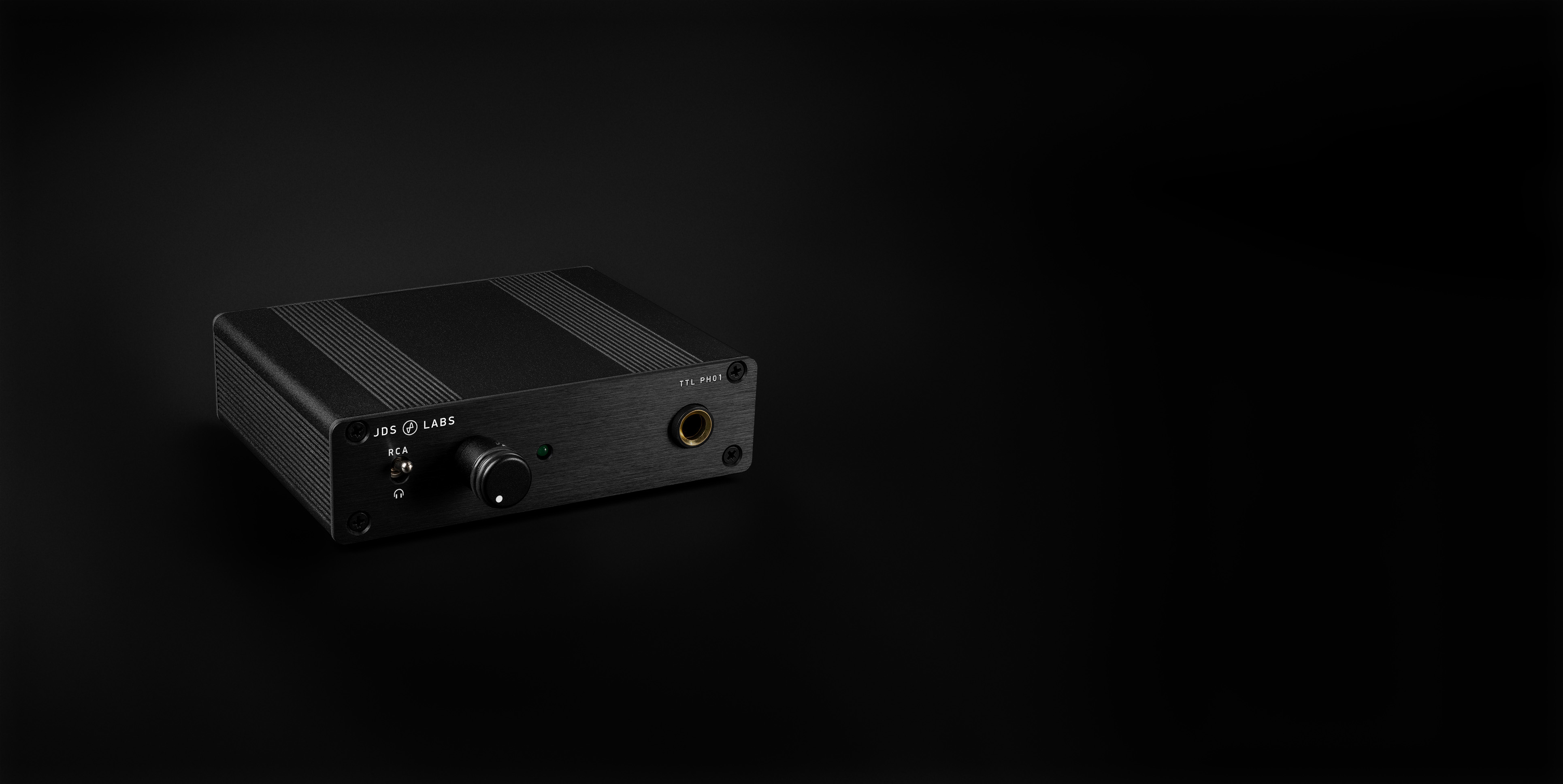 Preamps
PH01 Phono Preamp
---
$199 $99
In Stock, Last Buy - While inventory lasts!
Covered by our 2-year transferable warranty
Phono Preamp + Headphone Amp
Originally created in collaboration with Turntable Lab, PH01 is a unique blend of a moving magnet phono preamp with integrated headphone amplifier. We recently discovered a box of brand new PH01 circuit boards. This last buy batch, in pristine condition at JDS Labs, has been freshly assembled with our favorite aluminum knob from the legacy Objective line. Originally offered exclusively by TTL for $199 USD, you can obtain PH01 today at a 50% discount while supplies last!
Specifications
Performance
RIAA EQ Curve Accuracy (20-20kHz)

+/- 1 dB

Headphone Amp Noise

-103 dBV 1.

Headphone Amp Output Power (32 ohms)

56 mW

Headphone Amp Output Power (600 ohms)

42 mW
Connectivity
Phono Input/Outputs

RCA

Headphone Output

1/4in (6.35mm) TRS
Configuration
Gain (MM, Line-Output)

35 dB

Gain (Headphone Output)

+7 (42dB total)

Input Impedance

47k
1. Figure excludes phono stage
Packaged Items
14VAC or 15VAC Power Adapter
PH01 Phono Preamp