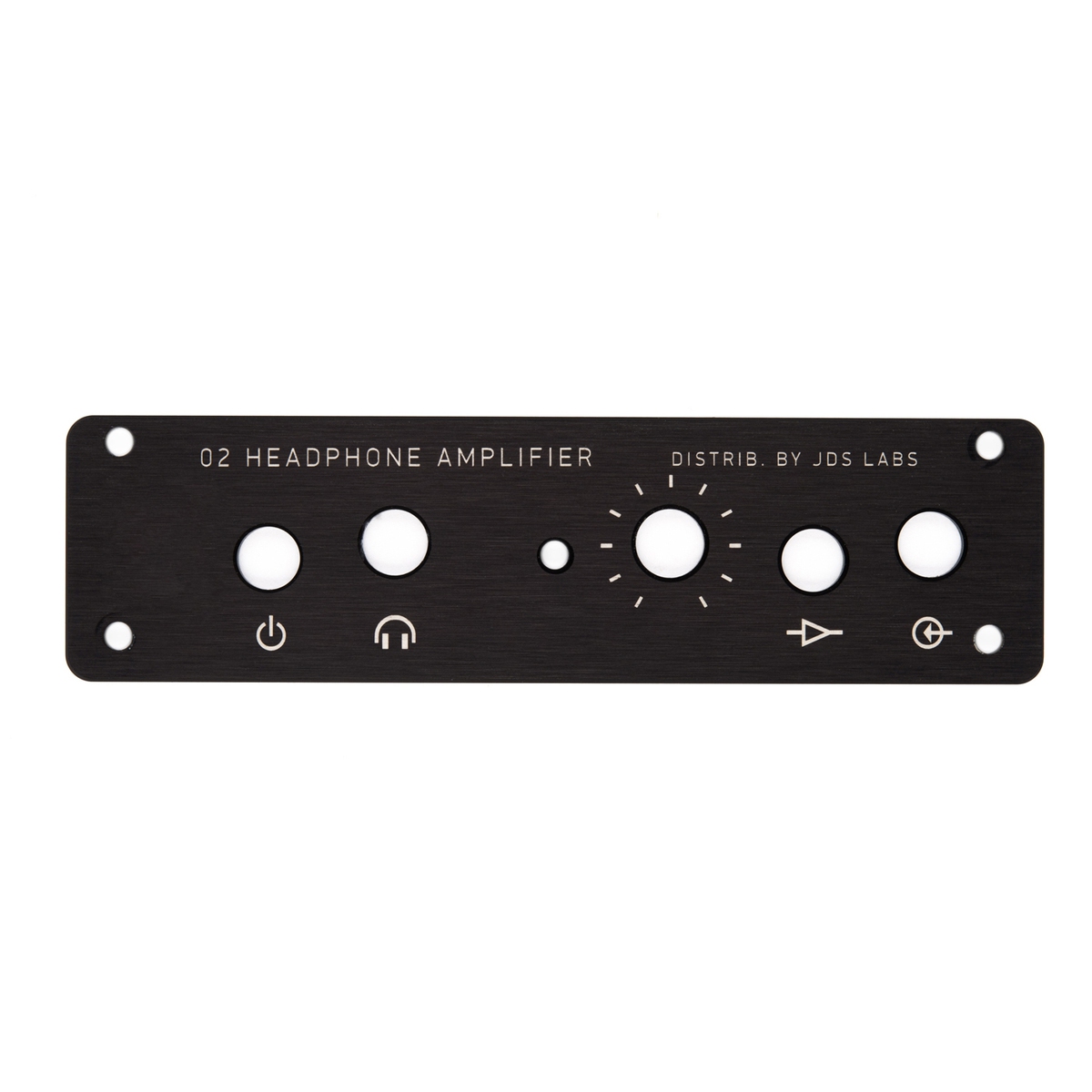 MACHINED OBJECTIVE2 FRONT PANEL - NO POWER
Objective2
---
$8.99
In Stock
Alternative front panel for the Objective2 headphone amplifier. This modified plate omits the front mounted power jack.
---
Overview
This alternative front panel for the Objective2 headphone amplifier omits the front AC power jack. Intended for use with rear power Objective2 endplate or rear power Objective2+ODAC endplates. Our panels use a beautiful brushed finish with laser-etched artwork. Anodized aluminum resists fingerprints.
This front panel fits the Objective2 or Objective2+ODAC projects. Parts are machined from beautiful brushed aluminum, with permanent laser etched artwork.
Assembly:
Using screws provided with your Box B2-080 enclosure, attach the rear panel.
Sand black finish from B2-080 hole nearest the input jack. See NwAvGuy's example.
Attach ground wire to input jack of Objective2 PCB.
Insert assembled Objective2 PCB into enclosure.
Attach front panel to enclosure. Securely wrap ground wire between front panel and case.
Push caps onto power and gain switches.
Place knob on volume potentiometer.
Dimensions
Dimensions

108.50 x 29.50 x 2.00 mm

Weight

0.56 oz

Composition

Composition