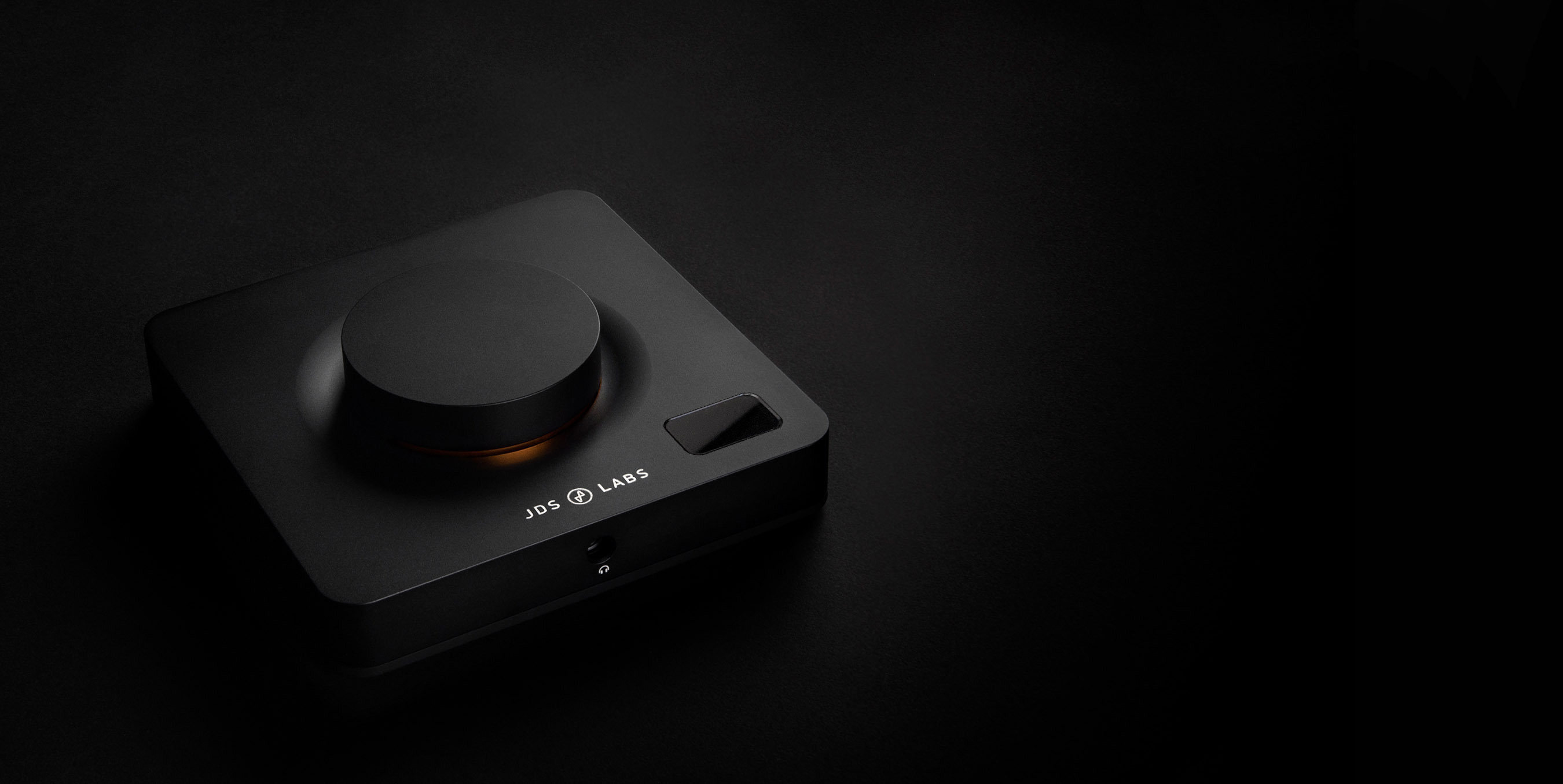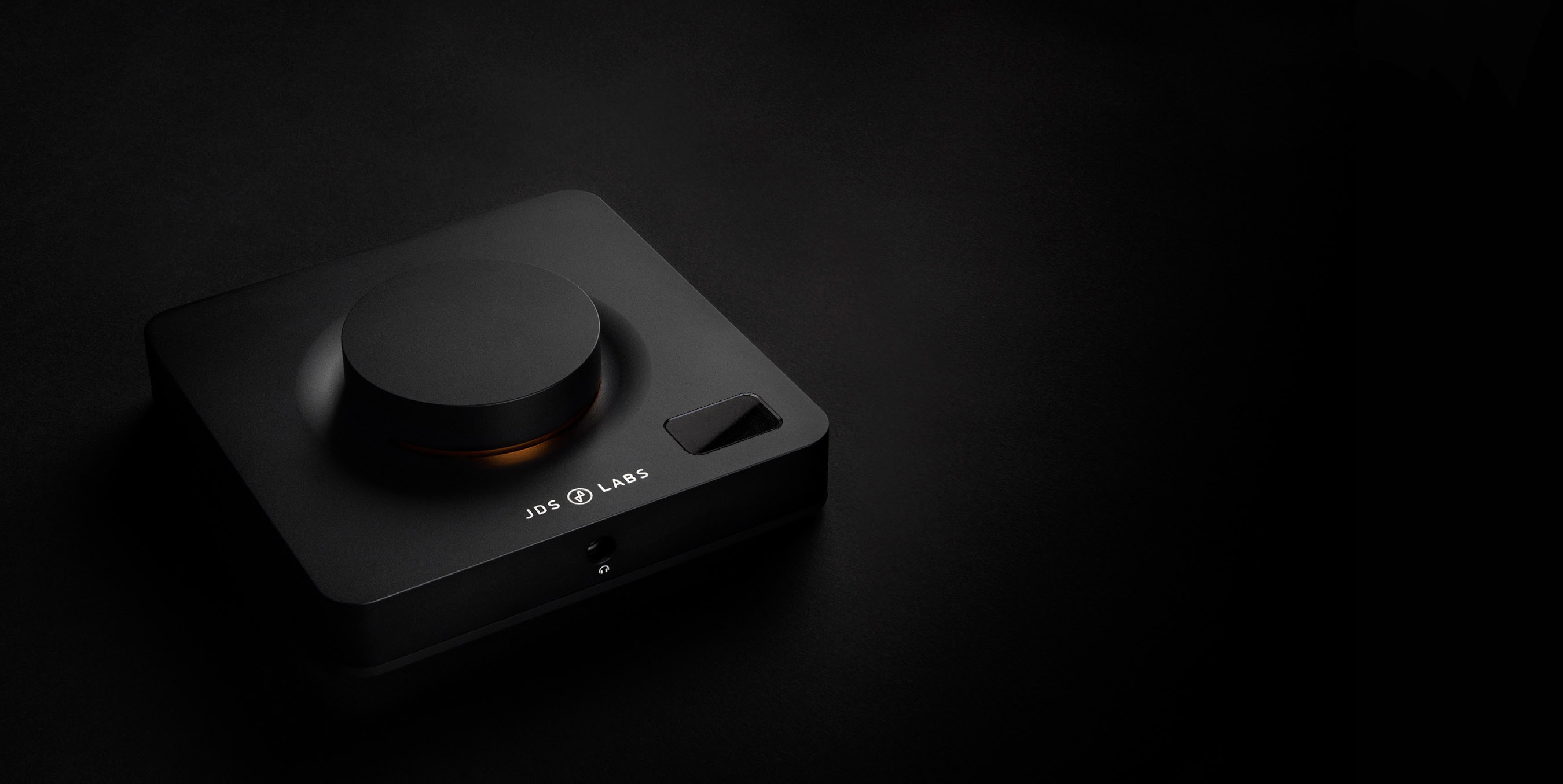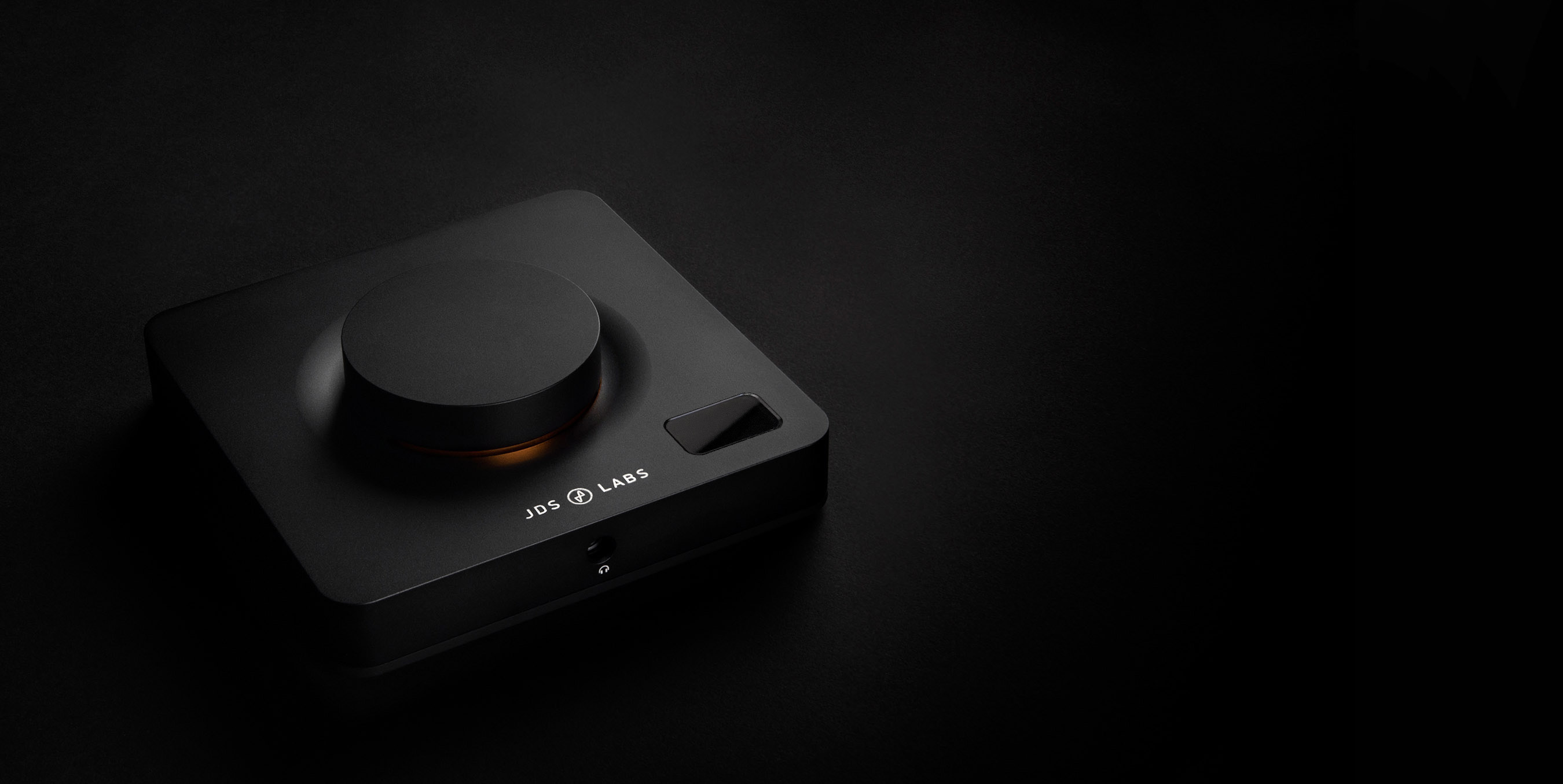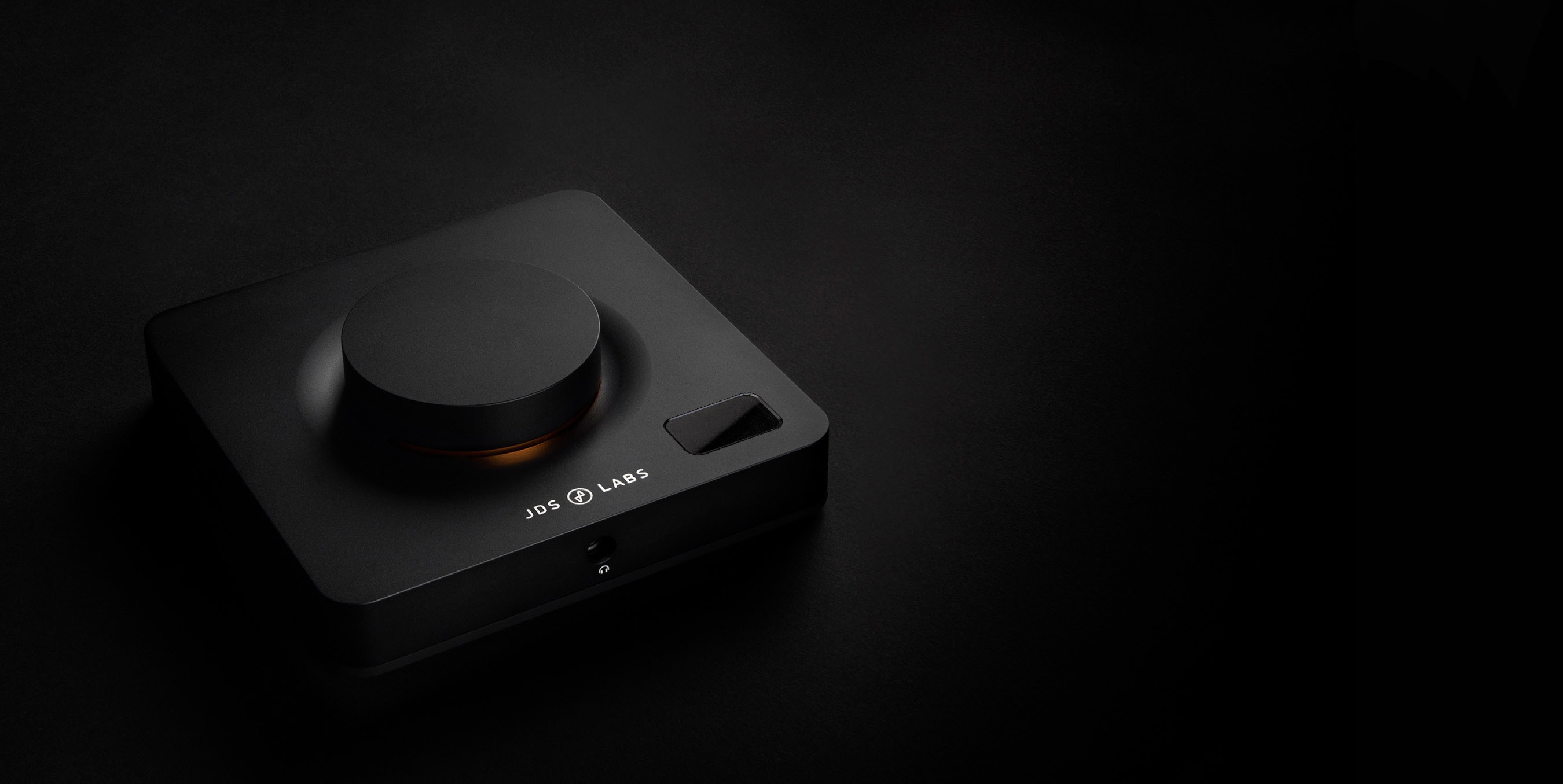 Amps + DACs
Element III
---
$449
In Stock, Hurry, limited inventory!
Covered by our 2-year transferable warranty
Simplified Audio, Reimagined
We've reimagined our flagship amp+DAC to create a listening experience you will notice and appreciate. Element III runs on our second generation XMOS hardware and firmware, blissfully integrated with a custom encoder. You'll hear perfect channel balance down to the black noise floor. Automatic gain helps you focus on listening rather than button pressing, and an auto vanishing display presents the essentials while you toggle between USB and Optical inputs and headphone or preamp outputs. We've also added DSD support and real-time selection of DAC filters and more. Element III is precision machined in the USA with the same, famously awesome knob.
Gallery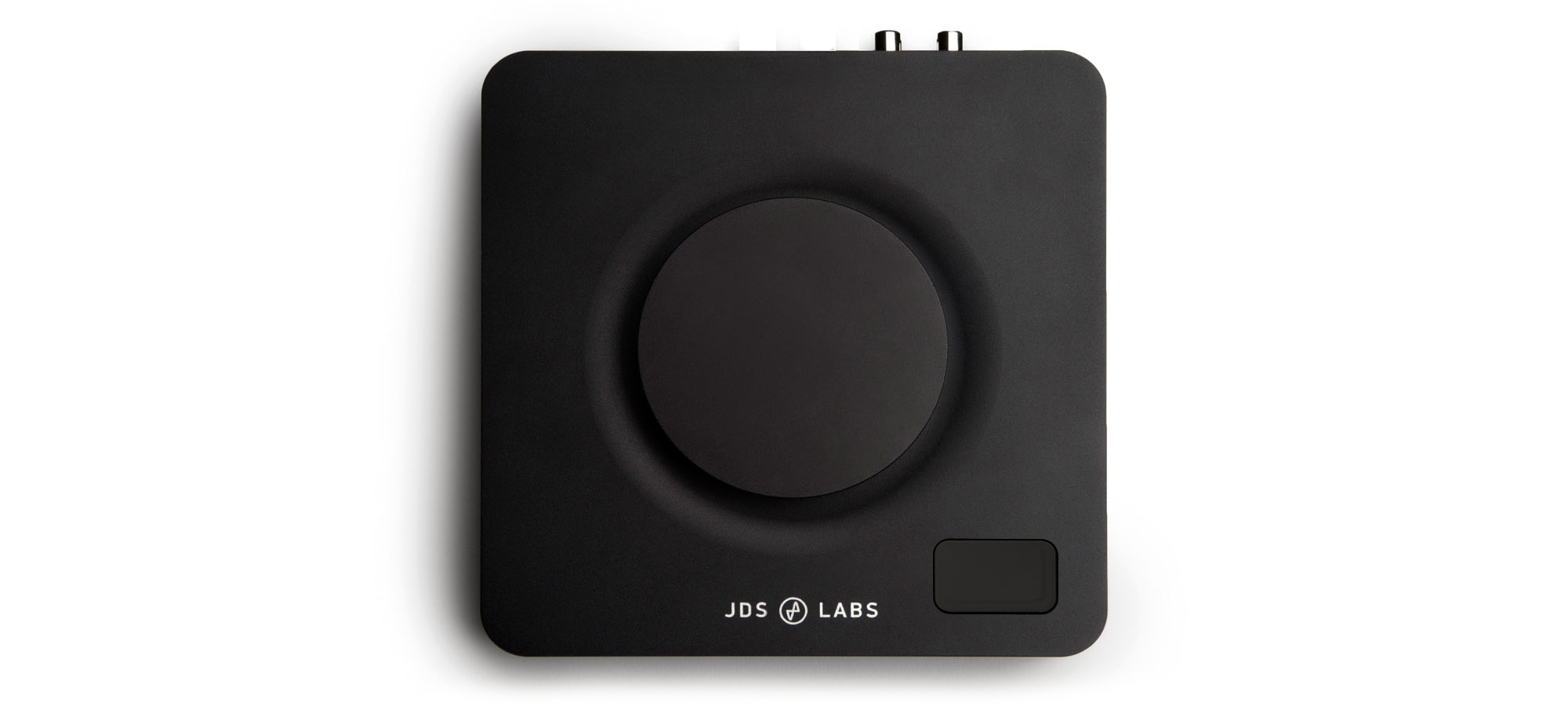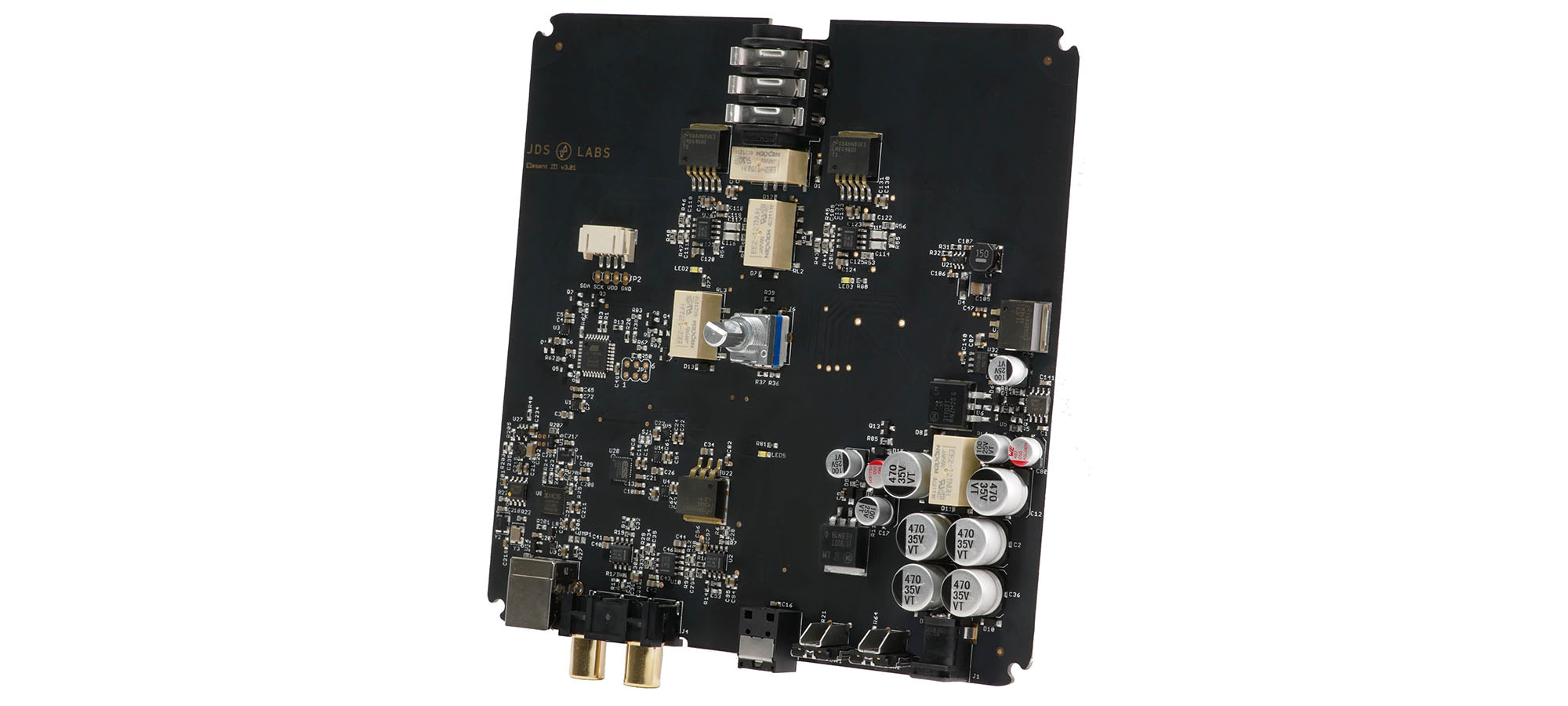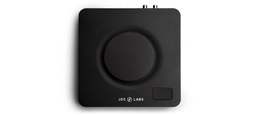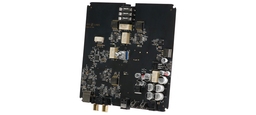 Features

Auto Gain
We regularly hear from customers fretting over when to use gain. Element III eliminates this confusion by automatically toggling gain for you at exactly the right volume level. As you turn the knob beyond 0 dB, high gain activates and volume is compensated for a near seamless transition to higher listening levels.

Perfect Channel Balance
Element III delivers audibly perfect channel balance all the way down to -127.5 dBFS. You'll immediately hear and appreciate soundstage accuracy.

OLED Display & Options
An OLED display momentarily presents status information while you interact, then powers down to minimize distractions. The Options menu further allows you to adjust OLED and backlighting LED behaviors, DAC filters, and more.

Exceptional Power
Element III's rail-to-rail gain stage provides extra headroom and no distortion penalty when listening at high gain versus low gain. With +/-15VDC rails and continuous clean power, Element III drives all headphones on the market to extraordinary levels, from balanced armatures to planar magnetics. Think you need even more? Choose Boosted Power!

Preamp Outputs
Element III provides preamp RCA outputs so that you can control volume of your powered speakers. Volume of preamp output is managed separately from the headphone output for quick toggling.

Input and Output Selection
Press the tactile volume control to listen to USB or Optical Input, or press the Mode button to toggle between headphones and powered speakers. No need to disconnect cables!

Relay Muting & Safety
Designed for desktop listening, Element III's full relay muting eliminates pops and thumps during startup through both its headphone and preamp outputs. And for extra safety, Element III's dual, independent processors continuously monitor internal communications and verify volume of the ESS DAC.

MEMS Oscillators
Element III is clocked by MEMS oscillators for excellent frequency stability, delivering pristine jitter in both USB and Optical modes.

USB Audio Class 2 - PCM & DSD
Element III supports up to 32/384kHz PCM and DSD128 through our second generation XMOS XU208 engine. While we claim no measurable superiority of high sampling rates, UAC2 with an ASIO endpoint will satisfy your pursuit of high fidelity listening.

Mains Isolation
Element III's amplifier and DAC are 100% powered by its external AC transformer, with 13 regulators ensuring consistent rail voltage, super low ripple, and mains isolation.

Specifications
Performance
Frequency Response 20-20kHz

+/- 0.11 dB

SINAD, 1kHz Low Gain

112.5 dB

SINAD, 1kHz High Gain

112 dB

THD+N Sweep 20-20kHz

< 0.0004%

IMD CCIF 19/20 kHz -6 dBFS

-101 dB

IMD SMPTE @ -20dBFS

-95 dB

Signal to Noise Ratio

117.7 dB

Noise Level

-112 dBV

Dynamic Range (A-Weighted)

120 dB

Linearity Error -90 dBFS

-0.01 dB

Crosstalk @ 0 dBFS, 100k RCA

-130 dB

Jitter Components – USB @ 12kHz, DPLL 5

-131 dB

Jitter Components – S/PDIF @ 12kHz DPLL 5

-130 dB

Channel Balance, -∞ to 0 dBFS

+/- 0.01 dB

Output Impedance

< 0.7 Ω

Max Continuous Power @ 600 Ω

146 mW (9.37 VRMS)

Max Continuous Power @ 150 Ω

584 mW (9.36 VRMS)

Max Continuous Power @ 32 Ω - Standard

1.3 W (6.43 VRMS)

Max Continuous Power @ 32 Ω - Boosted

2.3W (8.68 VRMS)
Dimensions
Enclosure Dimensions

5.8 x 5.8 x 1.6 in

Weight

19 oz
Data Support
Connectivity
Digital Inputs

USB Type B and TOSLINK

Headphone Output

6.35mm (1/4")

Preamp Outputs

RCA
Configuration
Gain

Auto Toggling 1.0x and 4.73x (+13.5dB)

Volume Attenuation

Custom Encoder, 255 steps
1. UAC2 or UAC1 can be selected in the Options menu
2. Appropriate cables are required for Android and iOS. Must use UAC1 mode with Win XP/7/8, PS4, or PS5.
3. Some TOSLINK sources are unable to reliably transmit at 192kHz.
Packaged Items
Element III, Amplifier+DAC
16VAC Power Adapter
3ft USB Type A to Type B Cable w/Ferrite
Drivers
XMOS Driver v5.57 for Win 10/11

XMOS driver v5.57 supports Windows 10/11, and is optional. No drivers are required for macOS, Linux, or Windows 10/11.

This driver enables ASIO support, provides the ability to view and adjust Buffer Settings (latency), supports 16/24/32-bitrates, and adds full DSD64-128 support to Atom DAC+, EL DAC II+, and Element III.

All XMOS based JDS Labs DACs are supported, including:

Element II
Element III
EL DAC II(+)
Atom DAC(+)

This driver is developed and maintained by Thesycon, and licensed to JDS Labs. Please find the full change log at TUSBAudio_history.txt.

Optional - XMOS Firmware Update Utility (DFU) for Win 10/11

This optional application for Windows 10/11 allows you to install firmware updates to XMOS based JDS Labs DACS, including:

Element III
Element II
EL DAC II(+)
Atom DAC(+)

To use, unzip the folder and follow instructions in the article How to Install an XMOS Firmware Update.
Firmware
Element III - Firmware v2.3.2

WINDOWS 10/11 INSTALLATION
Please install the latest XMOS Driver, then use the Optional XMOS Driver and XMOS Firmware Update Utility (DFU).

MAC OR LINUX INSTALLATION
Please refer to: https://github.com/jdslabs/xmos_dfu

Please refer to included README.txt for further information. Detailed installation guidance for all operating systems can also be found in the article, How to Install an XMOS Firmware Update


CHANGELOG

v2.3.2 (Released Feb 14, 2023)
* Full revamp of muting logic
- Fix: Ignore sampling rates changes of inactive input stream
- Fix: SPDIF mutes across gain changes when USB Muting is enabled
- Eliminate unnecessary mute writes to DAC
* Changed default value of "Mute Inactive USB = Enabled"
* Send I2C Stop Bit upon error and added reset count to status screen
Note zero events observed in 3000+ operation hours

[Please see Readme for complete changelog history]
Instructions & Guides