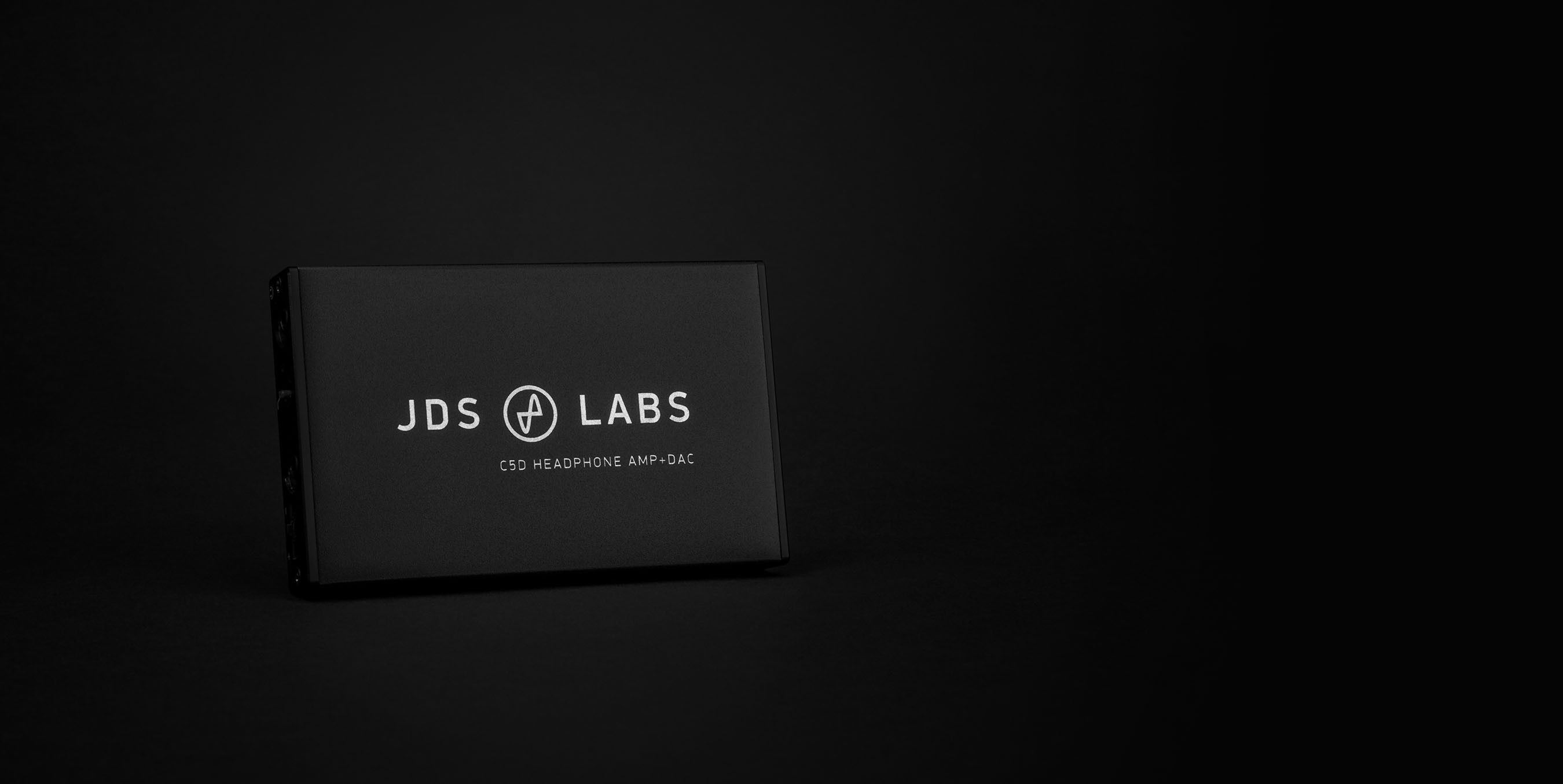 Retired
Amps + DACs
C5D Amplifier+DAC
---
This product has been discontinued.
Covered by our 2-year transferable warranty
SUPPORTS IPHONE, IPAD, WINDOWS, LINUX, AND OS X
C5D is built for portable users who demand maximum audio quality, exceptionally low noise, sufficient output power, and a super fine volume control to handle sensitive headphones and IEMs
Features

PERFECT CHANNEL BALANCE
Digital stepped attenuation with zero-crossing detection and 1dB attenuation steps provide smooth volume adjustment at all volume levels, even with sensitive IEMs.

DUAL LDO REGULATION
High performance audio starts with clean power. Supply rails are filtered by impressive TPS7A4700 and TPS7A3301 regulators to achieve ultra low supply noise at a constant output voltage of +/-7V.

SMART USB CHARGING
Powered by a large 1200mAh Li-Ion battery, C5D quickly charges from any USB port (computer, tablet charger, cell phone charger, etc.). A single LED indicates battery status: solid green while on, blinking while battery is low, or blue while charging.

CONFIGURABLE SOUND
C5D features dual gain levels and a multi-position bass boost toggle for highly customizable sound.

LOW JITTER
C5D's asynchronous PCM5102A DAC operates with ultra low jitter, symmetrical pairs measuring below -112dB.

LOW OUTPUT IMPEDANCE
C5D's extremely low output impedance of 0.62 ohms ensures natural frequency response with all headphones.
Specifications
Performance
Frequency Response

+/- 0.1 dB (20Hz-20kHz)

THD+N (20-20kHz, 150 Ω)

0.0015%

THD+N (20-20kHz, 32 Ω)

0.0045%

Noise

-105 dBu

Crosstalk @ 150 Ω

-67 dB

Inter-channel Phase @ 1kHz

+/- 0.01 °

Channel Balance

+/- 0.55 dB, all volume positions

Max Output @ 600Ω

4.146 VRMS

Max Output @ 150Ω

Max Output @ 150Ω

Max Output @ 32Ω

1.182 VRMS

Power Supply

14.0 Vpp

Output Impedance

0.62 Ω

Battery Run Time

6-8 Hours*

Charge Time

Charge Time
DAC Performance
Frequency Response

+/- 0.14 dB

THD+N 100 Hz

0.0014%

THD+N 20 Hz

0.0015%

THD+N 10 kHz

0.0025%

IMD CCIF 19/20 Khz

0.0015%

Noise A-Weighted

-103 dBu

Dynamic Range

> 109 dB A-Weighted

Linearity Error -90 dBFS 24/96

0.2 dB

Crosstalk -10dBFS

-80 dB

Sum of Jitter Components @ 11025 Hz

-112 dB

PCB Stackup

4 Layers

Maximum Output Line Out 100K

2.0 VRMS
Dimensions
Case Dimensions (mm)

99.5 x 61.5 x 14.0

Weight

4.2oz
Data Support
Audio Formats

16/44, 16/48, 16/88, 16/96, 24/44, 24/48, 24/88, 24/96

Interface

USB, Audio Class 1

Native Driver OS Support

Windows XP & Later, OS X x86, Linux, iOS 7
Connectivity
Analog Input

3.5mm

Digital Input

USB

Output

3.5mm

Charging

USB
Packaged Items
C5D Amplifier+DAC
USB 2.0 Mini B Cable
Rubber Bumper Feet
Instructions & Guides