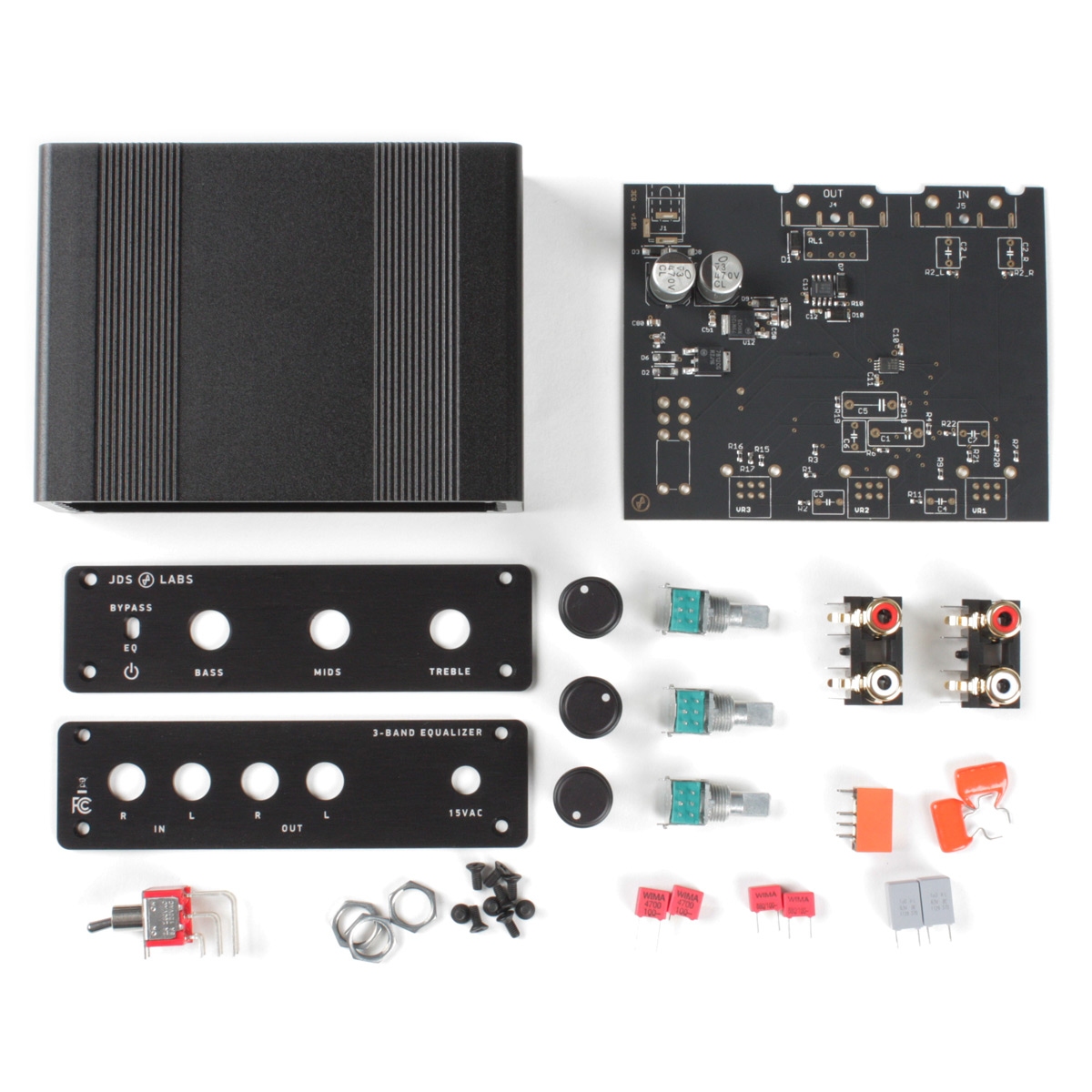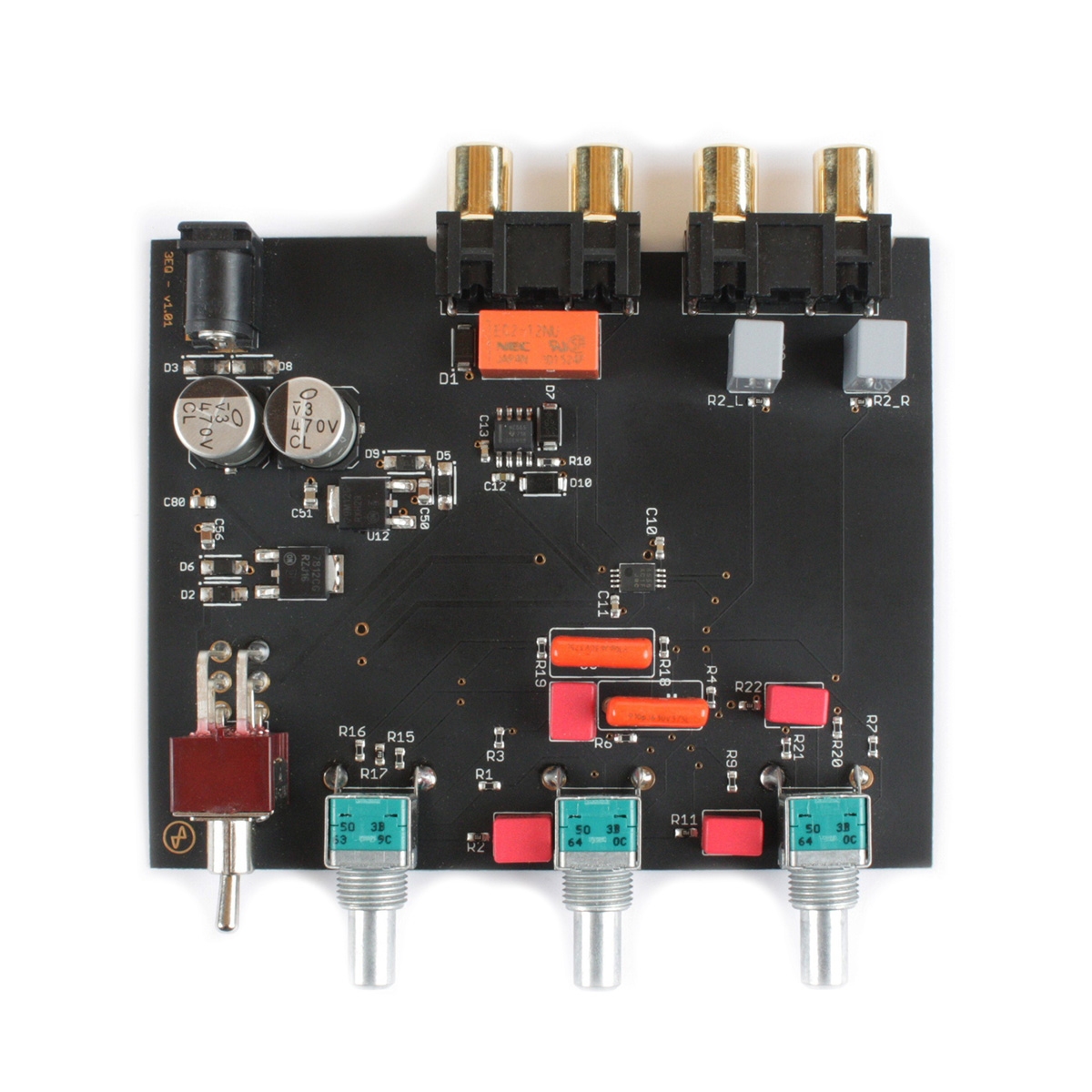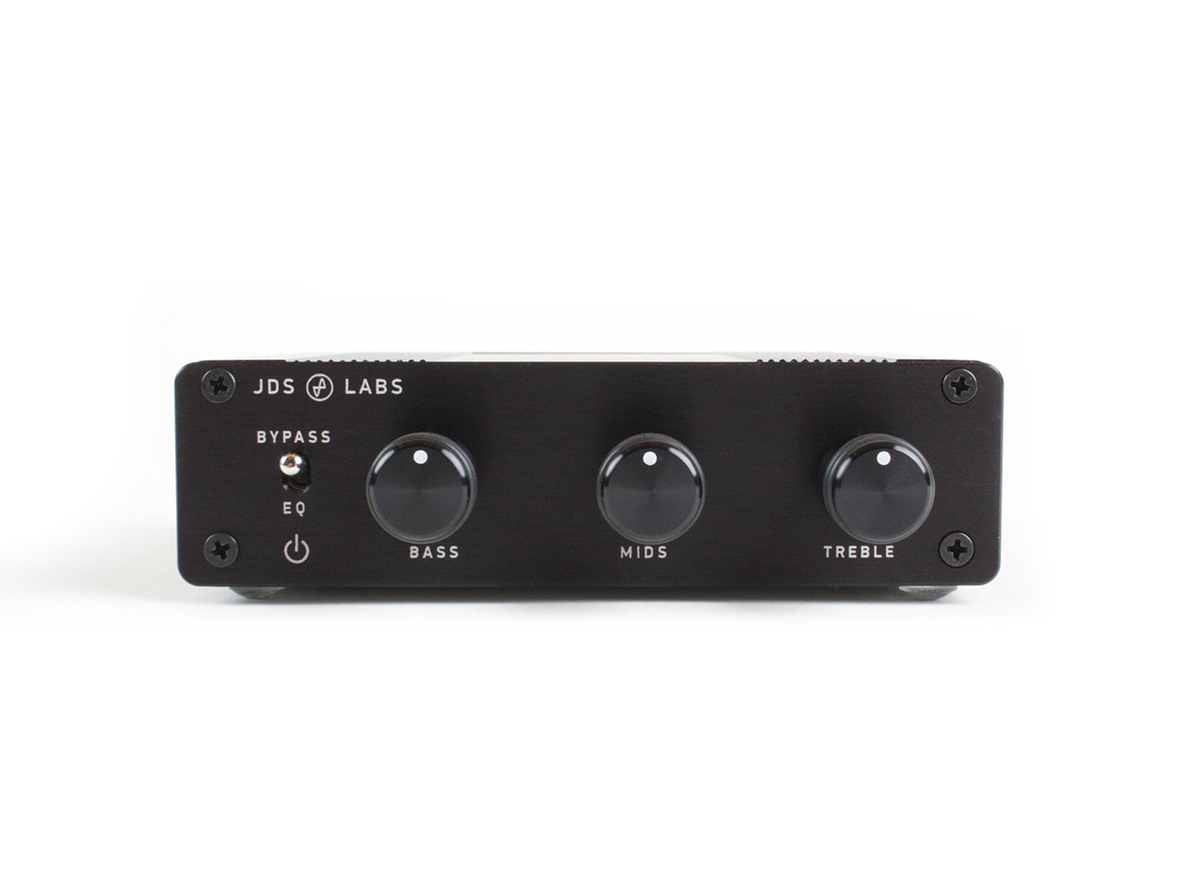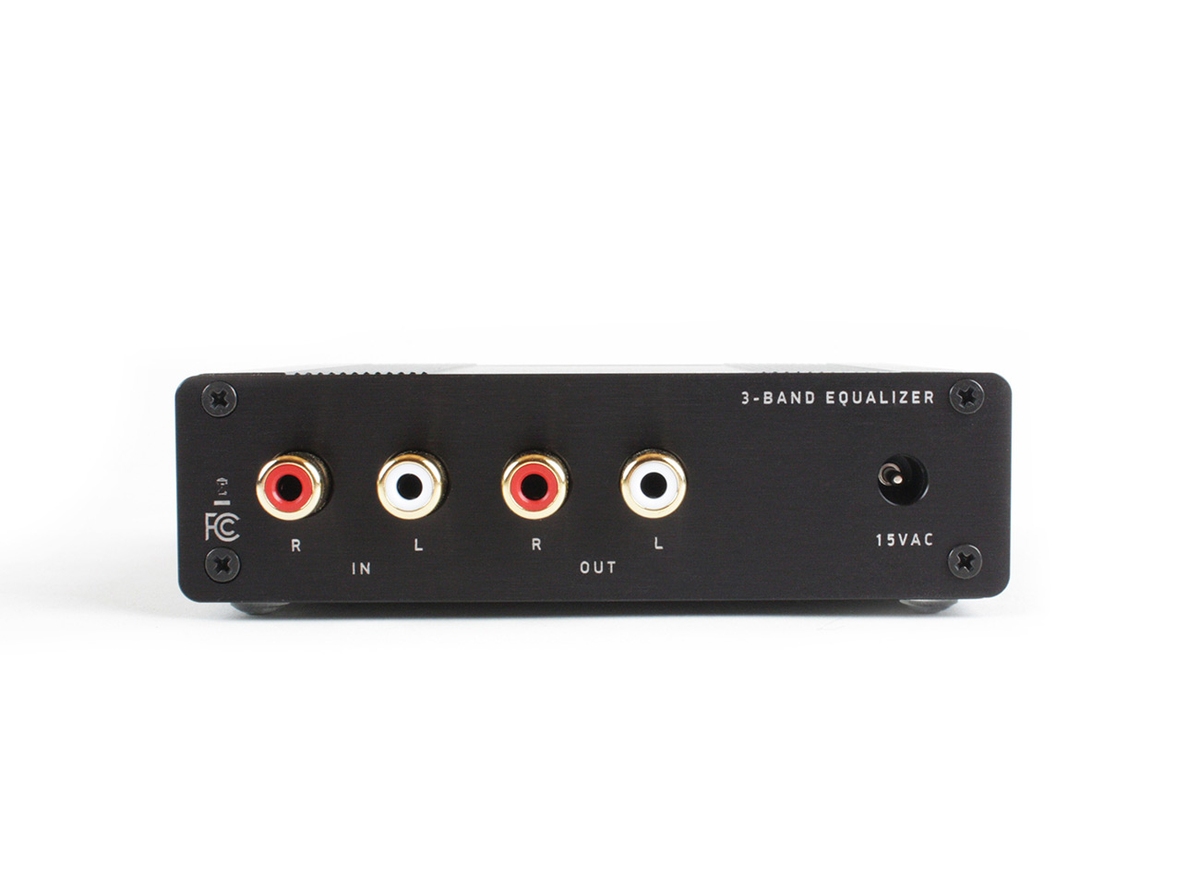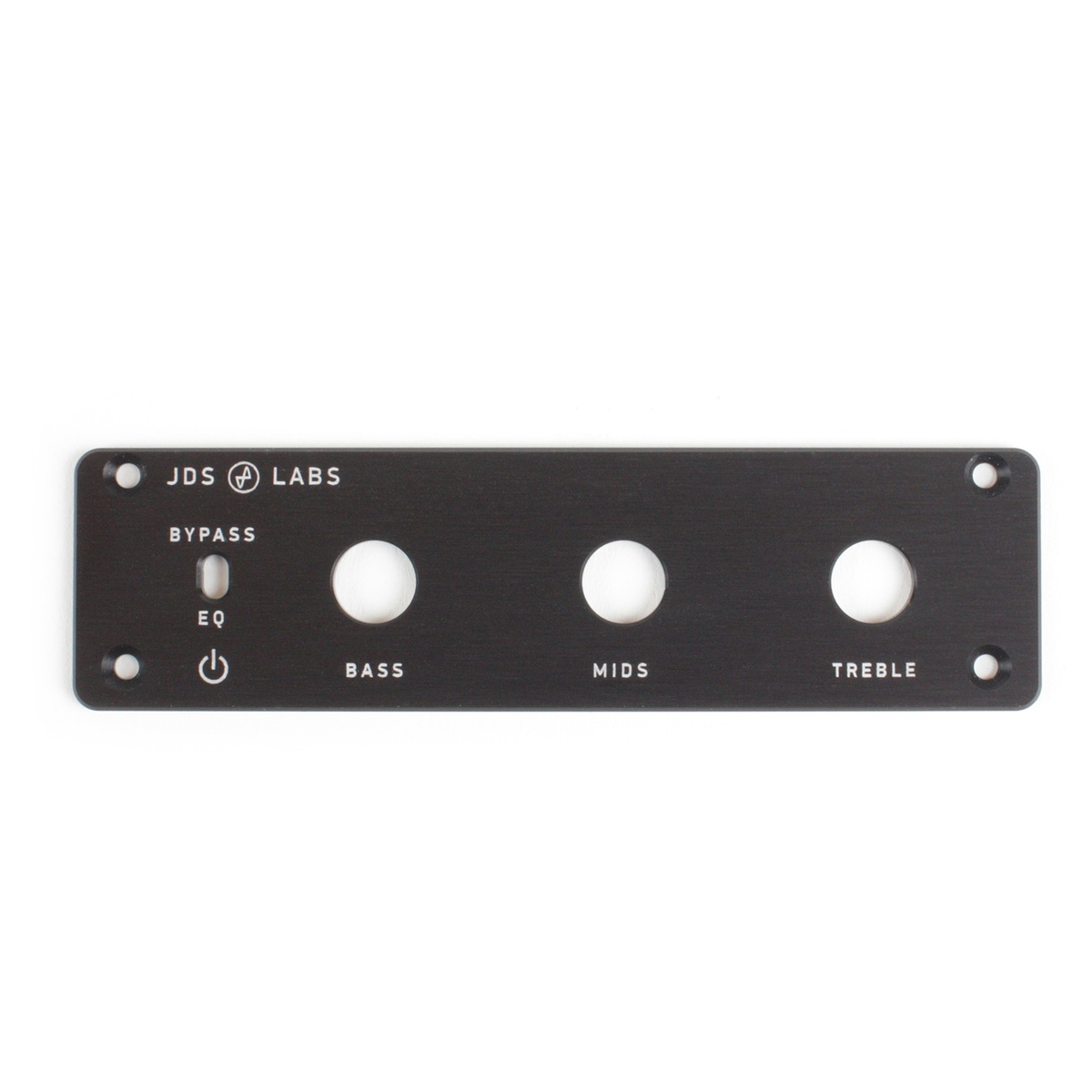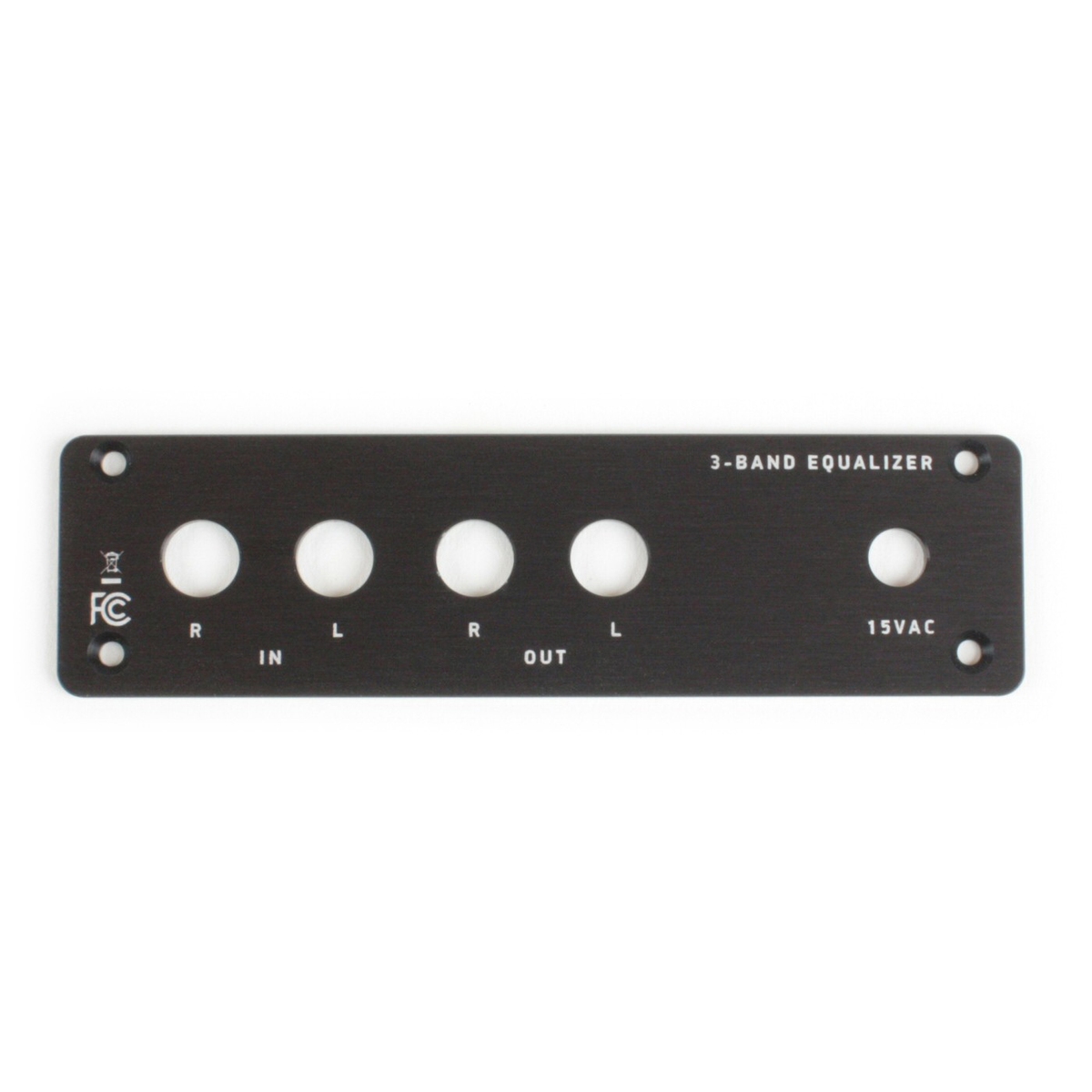 3-Band Equalizer DIY Kit
DIY Kits
---
$79
In Stock
This DIY kit contains all electronics and enclosure materials to assemble a 3-Band Equalizer. The printed circuit board is partially assembled. Simply solder the included capacitors, potentiometers, and jacks to complete the circuit, then install in the included enclosure.
---
Overview
This fun project has been on the shelf at JDS Labs for more than a year, postponed by long lead times of its high quality film capacitors and rare potentiometers. While you can probably find a software equalizer for your favorite music app, this hardware EQ is fully analog in nature, so it works with every app and avoids digital re-sampling. Kit pricing makes the EQ most affordable.

The JDS Labs 3-Band EQ has a wide adjustment range of about ±15dB for bass, mids, and treble. While the point of an EQ is to color your listening experience, the JDS Labs 3-Band EQ achieves low THD+N with its knobs in their neutral positions.

A muting relay eliminates turn on/off transients, and when the EQ is switched off, the original audio signal passes directly to the RCA output jacks.

3 Band EQ - DIY Assembly Guide
3 Band EQ - Frequency Response Curves
Performance
THD+N, 20-20kHz

0.0022%

Noise (A-Weighted)

-104 dBV

IMD SMPTE

0.0009%

IMD CCIF

0.001%

Input Sensitivity

>2VRMS

Crosstalk (1kHz)

-69 dB

Bass Control

±16.5 dB

Mids Control

±14.9 dB

Treble Control

±15.2 dB
Dimensions
Case Dimensions (mm)

108.50 x 80.00 x 29.50

Case Dimensions (in)

4.27 x 3.15 x 1.16

Weight

12 oz
Connectivity
Input

RCA

Output

RCA

Power

15VAC
Packaged Items
3-Band EQ PCB v1.10 (QTY 1)
Aluminum Knobs (QTY 3)
Aluminum Enclosure Body (QTY 1)
Aluminum Front Plate for EQ (QTY 1)
Aluminum Rear Plate for EQ (QTY 1)
C1, C5 - BFC237510911, 910pF Film Cap (QTY 2)
C3, C6 - FKS2D014701A00KC00, 4700pF Film Cap (QTY 2)
C4, C7 - FKP2D006801D00JSSD, 680pF Film Cap (QTY 2)
J1 - PJ-002AH (QTY 1)
*J4, J5 - PJRAN2X1U01AUX (QTY 2)
*RL1 - EC2-12NU (QTY 1)
*S2 - 100DP1T2B4M7QE (QTY 1)
*VR1, VR2, VR3 - RK09L122002M (QTY 3)
*We may ship alternative, equivalent part numbers as inventory changes.
Related Products